A.M CASSANDRE (1901-1968)
A.M Cassandre is an exceptional French artist, painter, and designer in the Art Deco era. Art Deco, as defined, is an elegant style of decorative art, design and architecture which began as a Modernist reaction against the Art Nouveau style. It is characterized by the use of angular, symmetrical geometric forms.
His Early Life22
Adolphe Jean-Marie Mouron, aka A.M Cassandre, was born on the 24th of January 1901, in Kharkov, Ukraine, to his French parents. He spent his childhood years living and roaming between Russia and France, before he finally moved to Paris with his parents in 1915. In 1918, he enrolled in the prestigious Ecole des Beaux-Arts to begin his studies in the field of Arts. With so much passion, he also entered the independent studio of Lucien Simon then continued formal schooling in the Académie Julian. He worked toward different career paths such as being a graphic designer, poster artist, painter, and a stage designer.
Young Cassandre
To support his own living, he discovered and took advantage on the popularity of posters for advertising, which was all the rage in Paris in the late 1910s. He had the opportunity to work for a printing house in Paris where he started signing his artworks, particularly posters, under the name "Cassandre".
By 1922, he was able to move into his own art studio and designed even more posters of his own unique style inspired by cubism and surrealism. A.M Cassandre illustrated an early piece that brought him fame, the "Au Bucheron", a poster which was created for a cabinet maker, after winning first prize at the 1925 Exposition Internationale des Arts Décoratifs et Industriels Modernes. It was then printed in a very large format in numerous copies and was distributed throughout Paris. And as they say the rest is history.
A.M Cassandre's early style was generally influenced by cubism and surrealism, in which he created upon the award-winning 'The Woodcutter' or the 'Au Bûcheron' (1923), the 'Nord Express', the 'Grandsport' (1925), the 'Restaurez-vous au Wagon-Bar' (1932), the 'Paris' (1935), and some more of his posters from early 20th century. His early style used a combination of Art Nouveau's stylized curves and geometric figures with a touch of sleek and elegance.
A.M Cassandre: Best Works & Typefaces
A.M Cassandre took another leap of his career when he signed a contract with Hachard and Cie in 1924, a firm that had been publishing his pieces up until 1927. But having been convinced by a friend named Maurice Moyrand, who was then the head agent for the Lille L.Danel printing firm, he quit his job in Hachard and started designing posters for the Lille.
He gained an undisputable reputation and has become successful enough to put up his own advertising agency in the 1930s, the Alliance Graphique, producing prolific works for a wide variety of French and foreign clients. Some of his foreign publishers were McCorquodale & Co. in London, Bemrose & Sons in Derby and, mainly, Nijgh en Van Ditmar in Rotterdam.
His remarkable outputs for "Compagnie Internationale des Wagons-Lits" and "Dubonnet" wine company were among the first posters created in a particular way intended to be seen and comprehended from moving vehicles. He was the one to initiate the concept of the Serial Poster – a group of posters that conveys a whole interesting idea through rapid succession.
A.M Cassandre was indeed a very creative painter. From demonstrating sleek, very classic and elegant art deco posters, he was able to be a master of airbrushing technique, too. It was displayed in his seamless artworks like the Nord Express, and Étoile du Nord.
A.M Cassandre's creations greatly influenced not only the Art Deco but also the advertising art. He designed iconic posters advertising travel for the well-known travel company, Compagnie Internationale des "Wagons-Lits", such as 'Étoile du Nord' and 'Nord Express' both in 1927 and 'Restaurez-vous au Wagon-Bar' in 1932.
He also illustrated advertising posters for the Dubonnet wine company – the 'Dubonnet' in 1932, and the very first of the serial posters, the 'Dubo – Dubon – Dubonnet' in 1932, as well. He was undeniably famous as he was tasked to design poster arts for several companies not only in Europe but even in the United States. He was hired to come up with such creative artworks like the 'Air Orient', an Air Mail poster in 1932; "Pi Volo Aperitif – Aux Vins de France" in 1924; "Normandie" for French Line in 1935; the 'Reglisse-Florent' in 1925 under Hachard and Cie; and other numerous works for foreign clients.
A.M Cassandre also worked on discovering new styles and techniques beyond poster arts – typography. With his own company, he created several typeface styles. He illustrated Bifur and with the company of Deberny & Peignot, it was printed in 1929. In 1935, Cassandre developed the sans serif typeface Acier Noir and in 1937, he completed his all-purpose typeface, Peignot, which was successfully exhibited at the 1937 World's Fair in Paris. His unique way of putting his typography with his graphic posters has become Cassandre's trademark in graphic posters.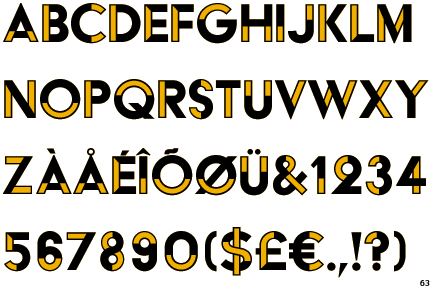 And because of his unarguable talent, Cassandre was given a mentoring position at the École des Arts Décoratifs, the École d'Art Graphique and at the Rue Férou in Paris, where he taught graphic design. In the same year, he made his debut as a stage designer for the theater and devoted himself to designing costumes as well.
Magazine Covers, Theatrical Designs, YSL Logo
A.M Cassandre was offered a contract by Draeger Freres for the French editions of his poster which eventually succeeded. Another contract was signed with the firm of Nicolas which was just on a contractual basis. But there was more to our iconic painter. His posters were featured in a retrospective exhibition at the Museum of Modern Art in New York in January 1936. Consequently, a promising contract with Harper's Bazaar in New York was signed and completed by Cassandre to create exclusive magazine cover designs.
One of the inspiring breakthroughs on A.M Cassandre's life was the courage he took to join the World War II, just shortly after he divorced his first wife whom she married in 1924. He served in the French army until the fall of France when he was demobilized. It is even more inspiring to know about the survival he pursued after the battle he fought. His art studio and ways to living were long gone, yet, he survived by being a designer for the theater sets and costumes, which he had already started in the 1930s. It was then he designed the remarkable Yves Saint Laurent logo and continued working as a graphic artist creating advertisements and designing magazine covers and posters. His career went on in Italy laying out designs for several prestigious productions like Monsieur de Pourceaugnac. Even back in Paris, his international success kept flowing, like with the addition of the success in Mozart's Don Giovanni theater inauguration, wherein he has yet to garner the award French Legion of Honor.

Twilight years
Mouron Cassandre divorced his second wife in 1954. He carried on with his art activities but in 1959-1960, he declined the offer by Andre Malraux to appoint him as director of the French Arts Academy at the Villa Medici in Rome. He left his apartment and studio in Rue de BeIlechasse where he had stayed for almost twenty years and decided to retire to the country where he built the idea of founding a world-class art institute and designed a plan for his own house. But after two years of staying there full of uncertainty and discouragements, he went back to Paris suffering from depression.
It was then he painted his last poster for a newspaper, 24 Heures, which has gone through the pitfall of his certainty, even before it has been finally published. He began painting and designing posters again. Unfortunately, he never completed them. After committing a first suicide attempt in 1967, Cassandre took his own life in his apartment in Paris on the 17th of June, 1968.
Adolphe Jean-Marie Mouron, aka A.M Cassandre, believed that "Designing a poster means solving a technical and commercial problem….in a language that can be understood by the common man".
His sensational artworks including his techniques and beliefs still live on today and continue to inspire all artists and designers across the world in the next generations.