More About Vintage Perfume Labels…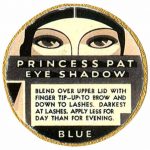 Labels in the good old days often have interesting illustration, pattern, and design. Some vintage labels are so beautifully designed that it makes it a collectible item. The collection here feature vintage apothecary or perfumery labels.
Labels have many uses including providing information on a product's origin, use, shelf-life and disposal. It can be simply just a piece of paper, polymer, cloth, metal, or other material affixed to a container or product, on which is printed information about the product. Information printed directly on a container or article can also be considered labeling.
Vintage Perfume Labels Collection
• High Resolution of 310 Images of Vintage Apothecary
• Cosmetics, Perfumery, Cologne Vintage Labels.
• Included Bonus! – 114 Images of Vintage Soda Beverage Labels.
• All unique images, you will never find the same picture repeated
• These are vintage labels dated circa 1890s – 1940s.
Great source of Vintage art inspiration and decor!
Sample Images from the collection:-