Leonetto Cappiello: The Father of Modern Advertising Poster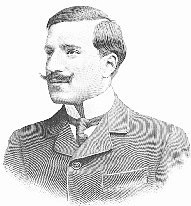 Leonetto Cappiello (9th April 1875 – 2nd February 1942) was an Italian poster artist who lived much of his life in Paris, France. With no formal training in art, he emerged as one of the leading Italian artist and caricaturist in Paris that eventually succeeded the other famous lithographers such as Henri Toulouse-Lautrec (1864-1901), Jules Cheret (1836-1932) and Alphonse Mucha (1860-1939) as the leading advertising poster designer in Paris.
Cappiello started his arts career as a caricature artist in 1896 illustrating for French journals like Le Rire, Le Cri de Paris, Le Sourire, L'Assiette au Beurre, La Baionnette, Femina, and others. His early caricature style was seen to be influenced by Henri Toulouse-Lautrec, which was already the most famous artist of the time
Today, arts historians list him as one of the most influential poster artist in the history of poster art as many would agree that he is also known as the "Father of Modern Advertising Poster". As advertising posters were the main medium of communication during the time, Paris streets were saturated with many types of advertising posters, all trying hard to engage the increasingly distracted eye balls. There was a need to rethink how poster as a medium need to be relevant and engage the faster pace of the 20th century. Leonetto Cappiello succeeded in doing so.
The Cappiello Style
He is credited to revolutionize the old thinking of poster illustration during his time. Cappiello's concept of poster art was simple, to simply engage audience faster by creating unconventional visual impact. He was the first poster artist to boldly experiment and innovate new graphical styles at the time. His presentation was straight forward with use of enlarged bold subjects with unconventional colors,contrasted by the very dark background, which make his art "pop out". By doing so he moved away from illustrating intricate details in his artworks, which was famous at the time as art nouveau movement was popular.
His new functionalist style of graphic art, in which a single bold image would be used to grab the viewer's attention. This graphic design proved highly effective, not only in drawing attention to the product but also in building a brand. It made Capiello the acknowledged master of the advertising poster in his time for almost 20 years.
Evolution of Cappiello's artworks through the years
Cappiello's career as a poster artist began in earnest in 1900 when he began a contract with the printer Pierre Vercasson. In this period, the printers would act as an agent for artists and commission work to them. Vercasson had a print house, and his goal for his clients was to bring vibrant and color to the streets of Paris. Posters were the main advertising medium of the time and he wanted the posters that he produced to stand out from the rest and attract lucrative new advertisers to his agency.
Early Works:
Leonetto Cappiello's first poster was for the newspaper Frou-Frou, was made in 1899. Click on the image below for high resolution version.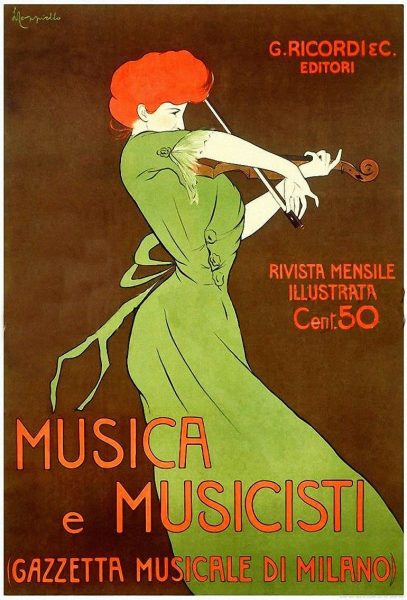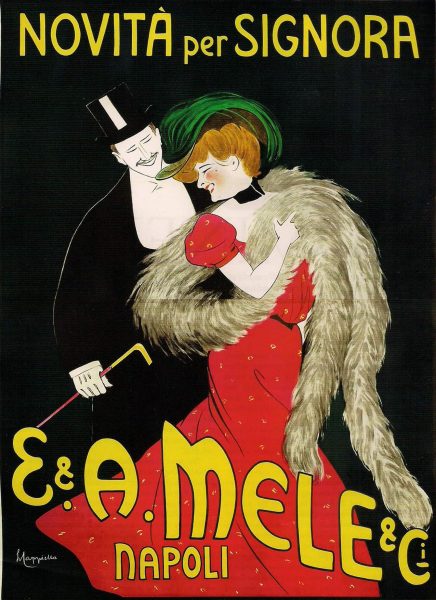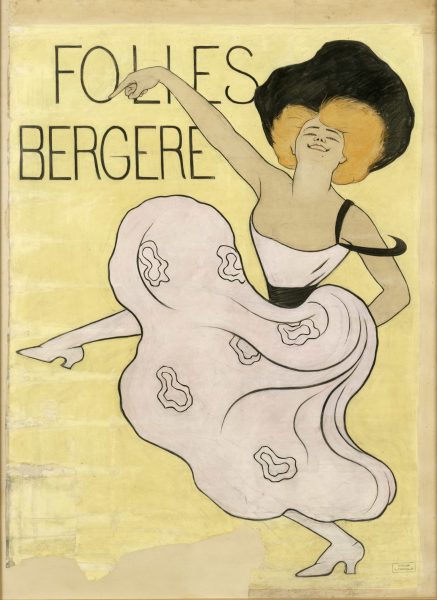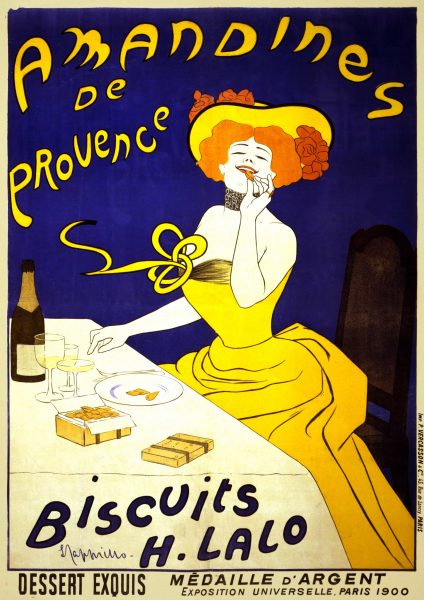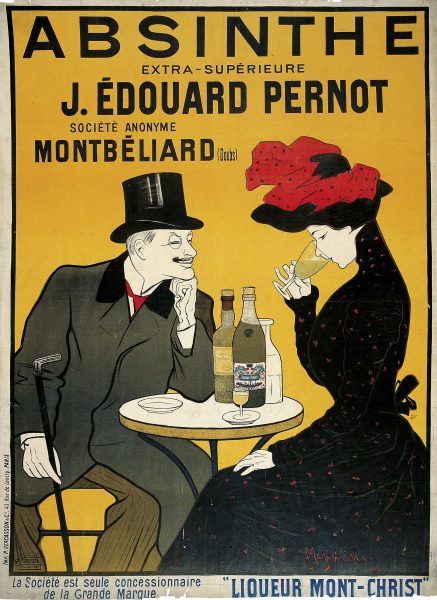 Evidently his artworks during this period carry the caricature style that he is known for and started with. His poster style was also not distinctly differentiated and lean towards Jules Cheret's whose "Cherette Girls " distinctive energetic movement, joyous women with plunging necklines in celebratory mood were evident. As there was a boom in the advertising poster industry, Cappiello quickly gained fame and popularity that enabled more works to continue.
The Emergence of Cappiello Style
Cappiello was an innovator and a non conformist, heavily rejecting the Art Nouveau style in his arts when Art Nouveau was a standard during the time. He constantly evolved and innovate, this could be witnessed in the later parts of his works from 1903 -1942. Cappiello continued to grow in his distinctive style. His artworks during this period focused in creating "Shock" images with unconventional colors, using mythical creatures, energetic poses, and extremely simple artworks. His signature style include many instances of dark background in his poster art to make the key subject "pop" with unconventional colors.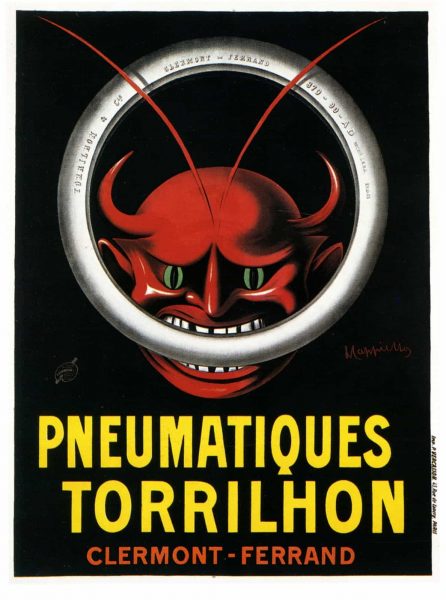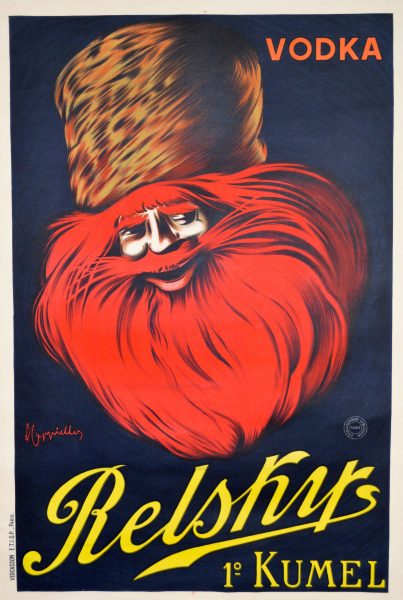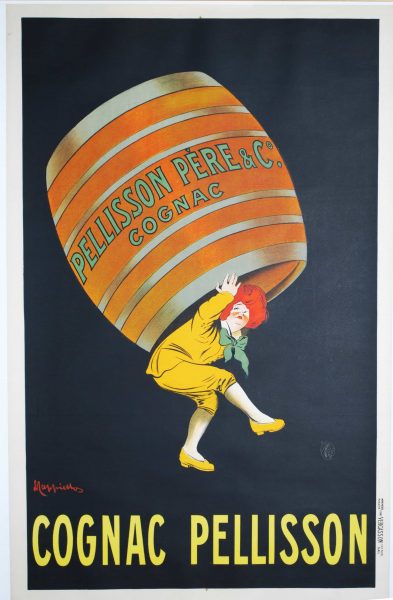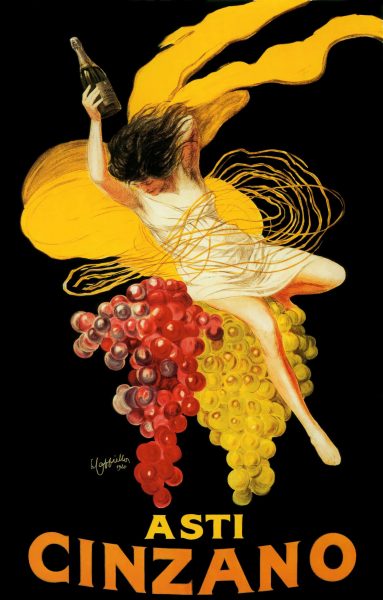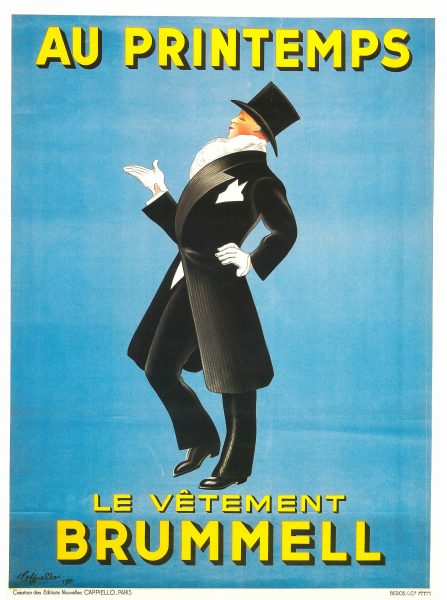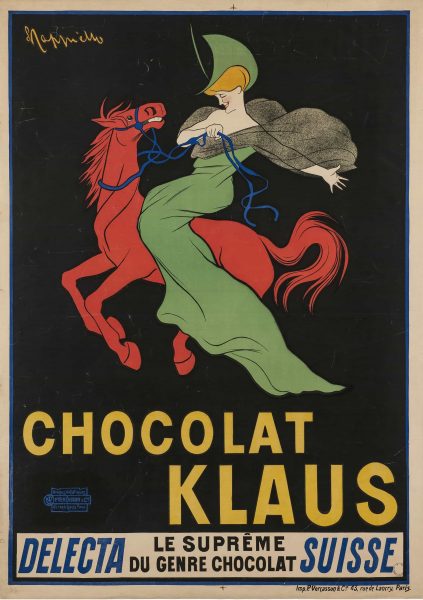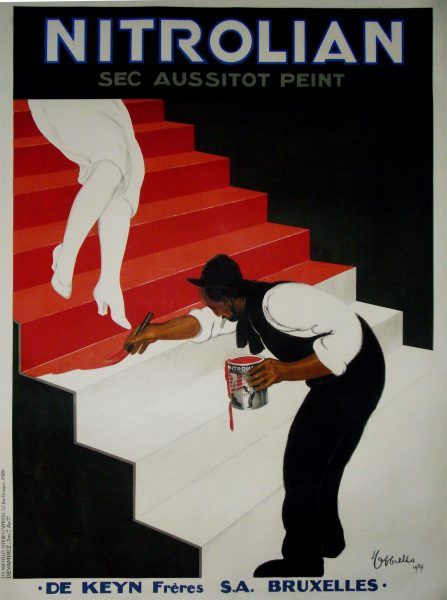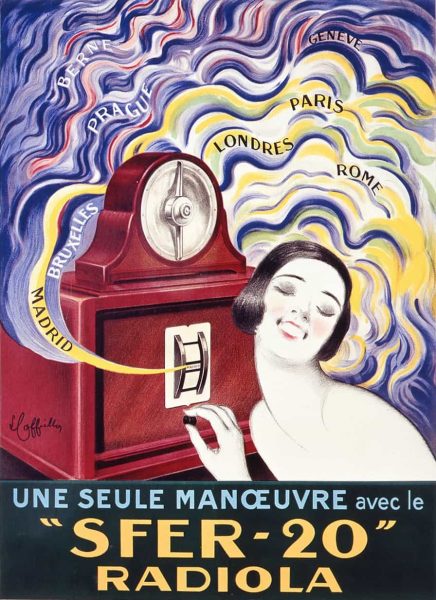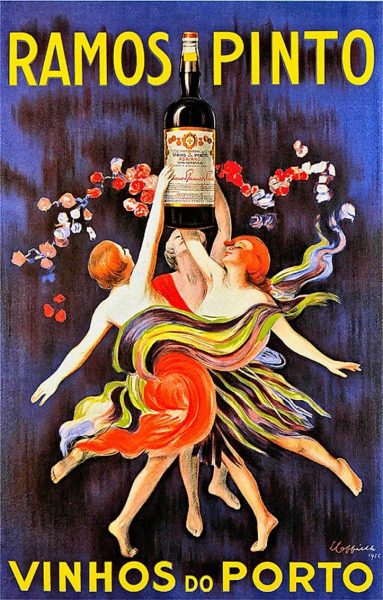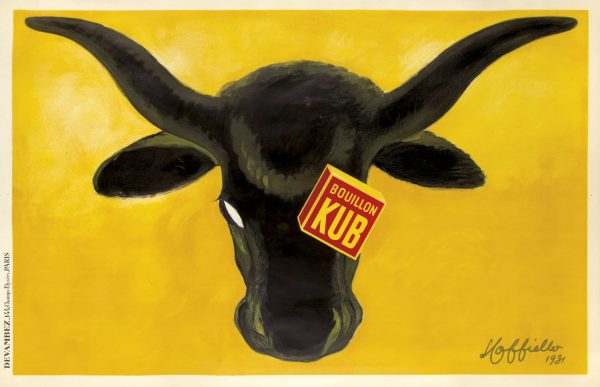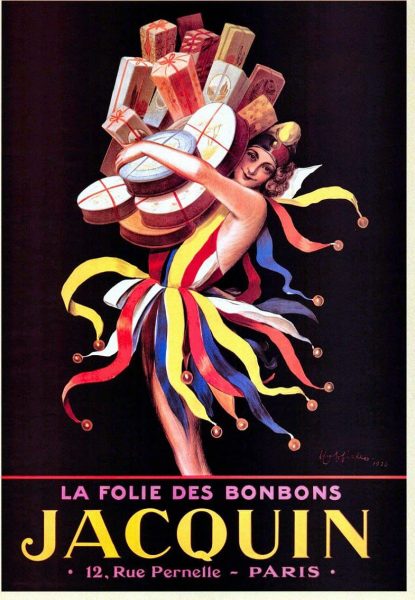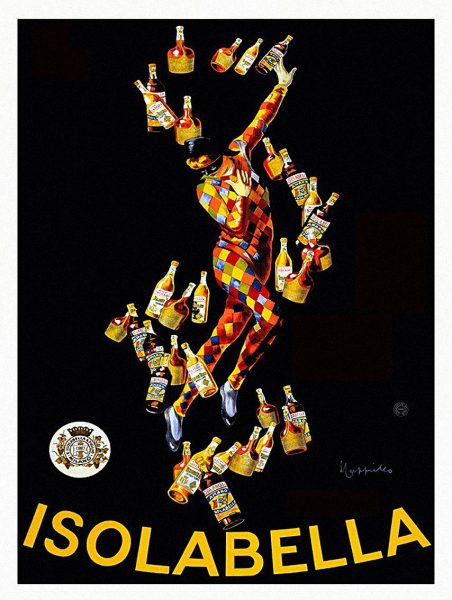 Cappiello's Legacy: Best Artworks
Over the course of his career, Leonetto Capiello have created more than 530 advertising posters and with many of his artworks today fetching extraordinary prices. You can also find reproduction art of his artworks here.
Below is his best of the best and most well known arts to date:
Maurin Quina Absinthe (1906)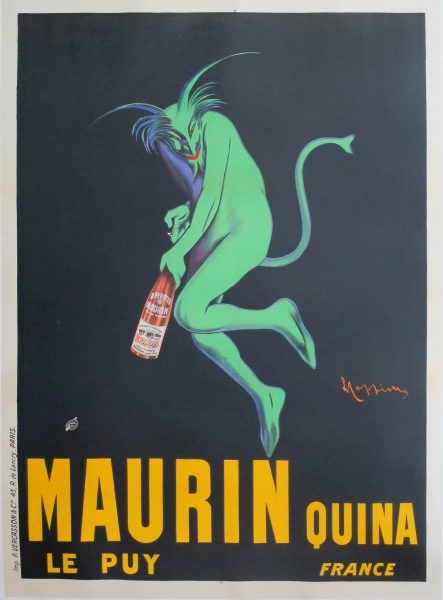 Cognac Gautier Freres (1907)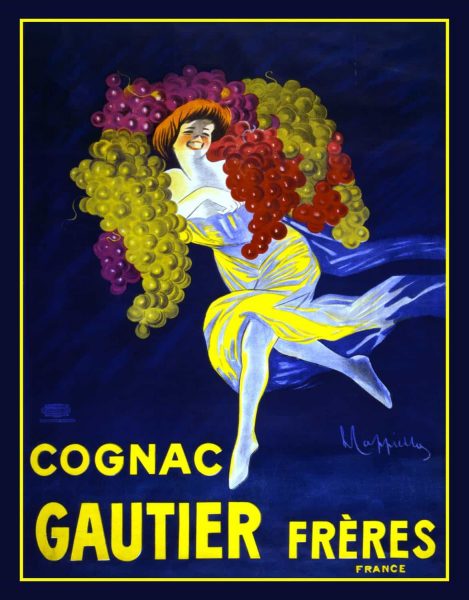 Asti Cinzano (Vermouth (1910)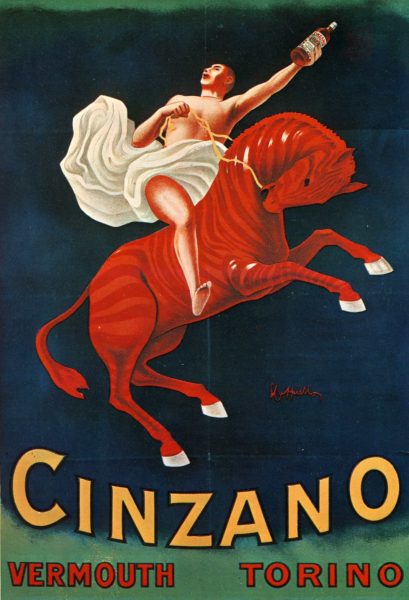 Pates Baroni Pasta (1921)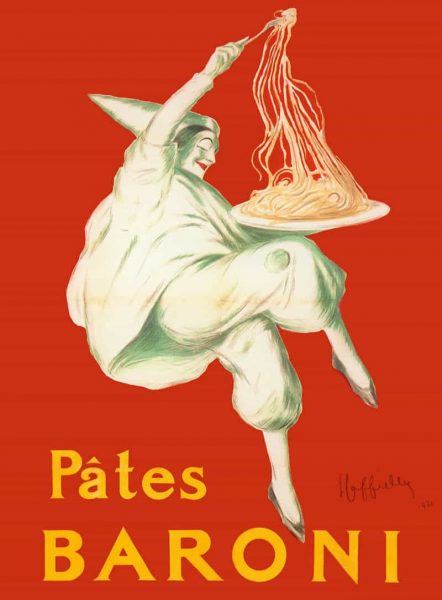 Bitter Campari (1921)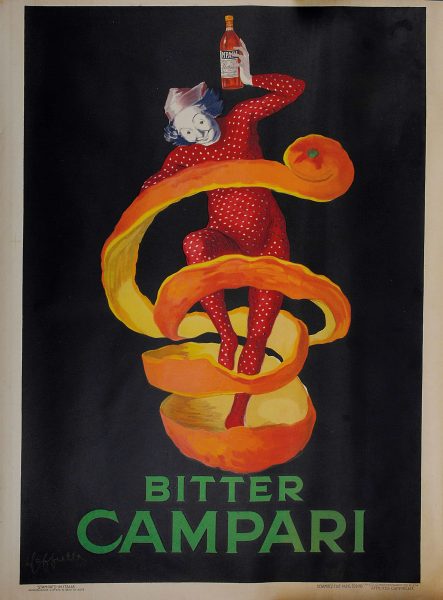 Cafe Martin (1921)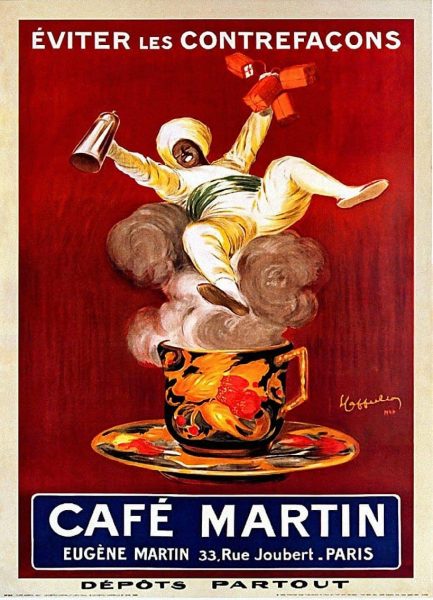 La Victoria Arduino Espresso (1922)
Contratto Liqueur (1922)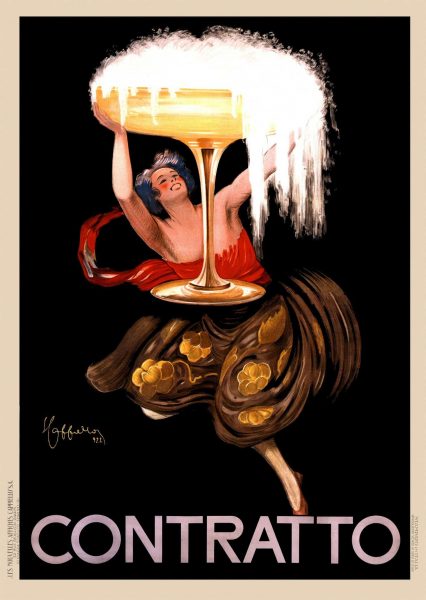 Les Couronnes Soda (1924)


Cioccolato Venchi Candy (1924)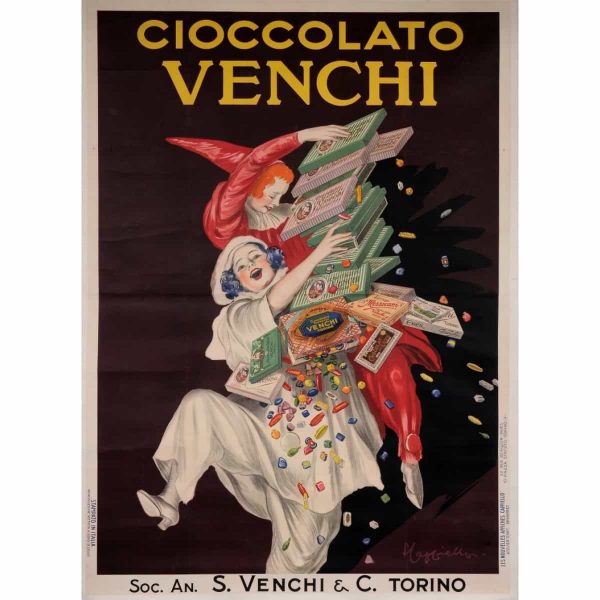 Suchard Milk Chocolate (1925)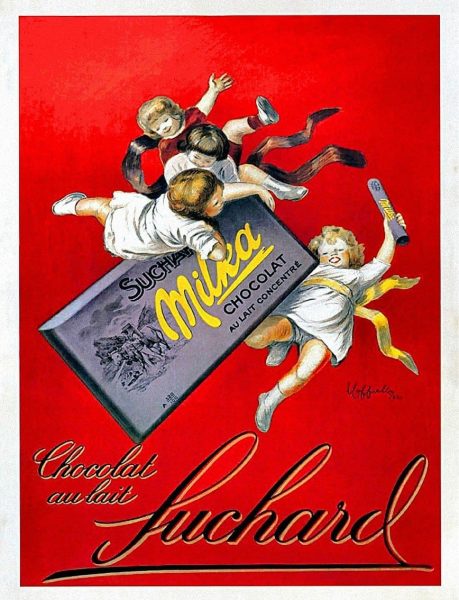 Mossant Hats (1938)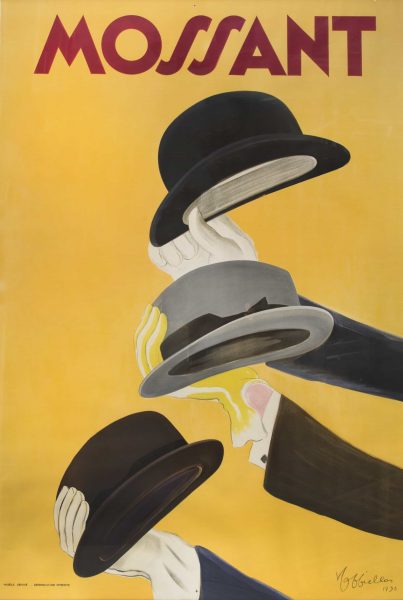 Dawn of Art Nouveau era, hello Art Deco!
As the period transverse through World War, the mood across Europe was changing. Traditional aesthetics have changed, Art Nouveau was being replaced by the machine-age style of a new international movement known as Art Deco. The icons of power and speed were technology and machines and Art Deco's simplified, sleek shapes, and angular script were the order of the day.
A.M Cassandre, whose 1923-1924 Art Deco and Cubist-inspired posters for the Normandie, Etoile du Nord and Nord Express then took over Leonetto Cappiello as the dominant poster designer of the time.
Which of the Leonetto Poster from the collection is your favorite? Please share on social media if you have thoroughly enjoyed this post entry.